What Does CTO as a Service Mean?
CTO as a service aims to provide businesses with the services offered by a traditional chief technology officer.
CTO as a service aims to provide businesses with the services offered by a traditional chief technology officer. This model is most useful for startups that lack the funds to hire a full-time CTO but can afford to outsource some of their tech needs to a third party.
What is a CTO
CTO vs CEO
CTO vs CIO
Chief Technology Officer
CTO as a Service
CTO on Demand
Starting CTO Salary in USD
CTO as a service providers
With the CTO as a service model, businesses often get access to CTO on demand and can scale as their needs evolve.
Not all companies can pay a CTO salary, which is why the CTO as a service model has become so popular. Rather than having to pay a CTO full-time, they can access third-party CTO services on an as-needed basis.
Startups, like other businesses, often require some type of technical skill set to get up and running. What they tend to lack, however, is the funds necessary to bring on a CTO full-time. Businesses that are just getting started may be limited in the number of roles they want to assign in the beginning, so outsourcing certain tasks can be helpful as they get on their feet. Unlike larger companies that have been in the game for a while, startups don't usually have overly complex technical needs for which they would require someone onsite full-time. CTO as a service providers typically allow for flexibility in terms of what businesses use and when they can access service.
CTO responsibilities may include a number of things, depending on the organization. Usually, however, a CTO oversees the development of technology. This includes developing strategies for the use of tech resources, ensuring that technologies are used for optimal efficiency, and researching new technologies to help companies gain a competitive advantage. Some CTOs also help with quality assurance and KPIs to monitor technological performance.
To become a CTO, one must possess several skills. They need to understand technology and be able to conduct research and analyses to improve an organization's use of tech. In addition, CTOs should have excellent communication and collaboration skills and be able to think strategically. Education-wise, they most often hold degrees in computer science, engineering, or related fields. Many hold advanced and graduate degrees as well. While the roles and responsibilities of a CTO might vary from business to business, there are some basic requirements they are expected to meet, and so if you are looking to hire a CTO, it's important to check their background.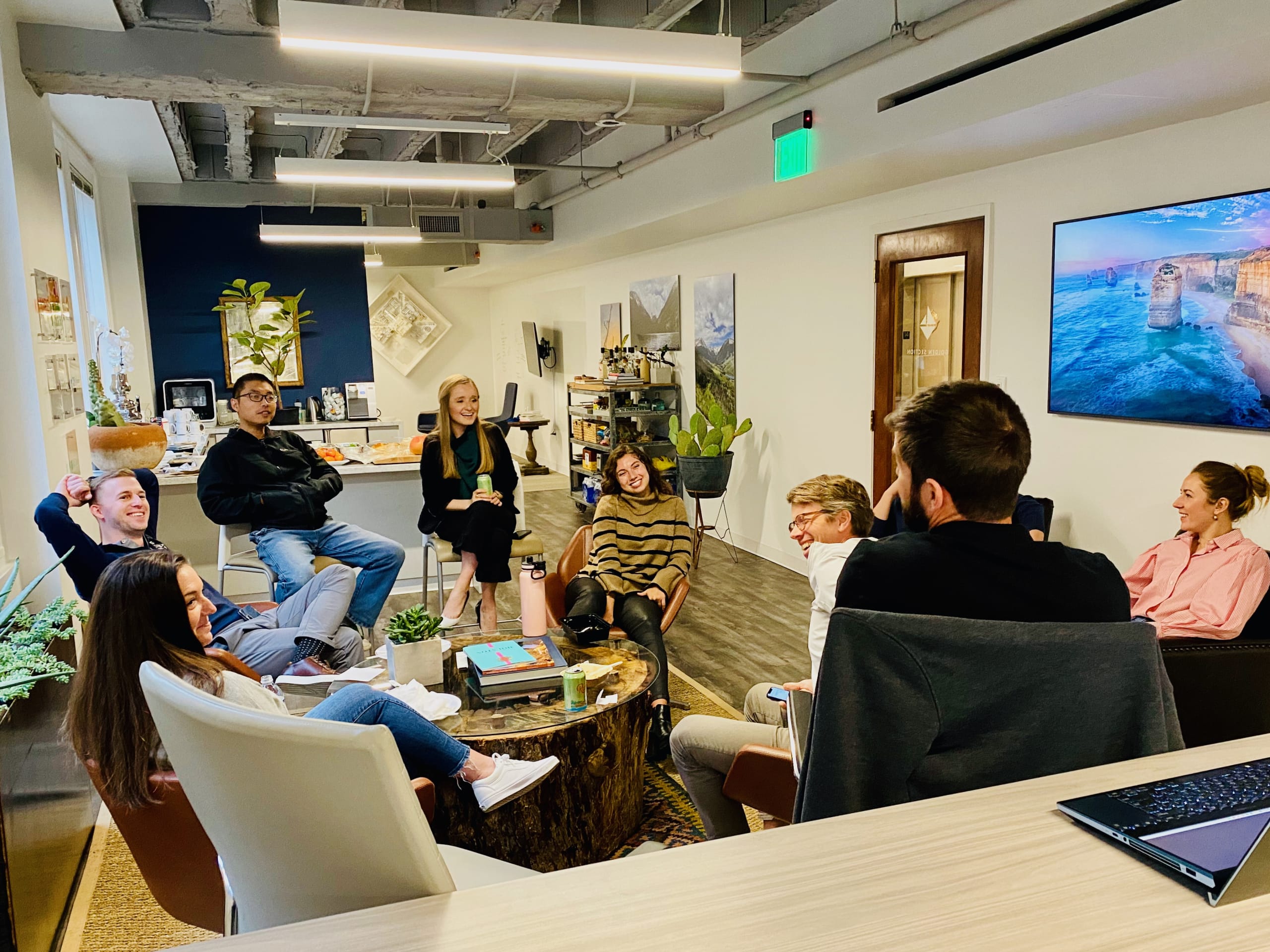 A fractional CTO, as the name suggests, is responsible for a fraction of a company's tech needs. They usually work on a part-time basis and provide services as needed. Fractional CTO services are often identical to those of full-time CTOs, except that they're performed on a less frequent basis. A virtual CIO operates similarly to a fractional CTO in terms of availability, only that their duties are more aligned with traditional CIOs than CTOs, and an interim CTO serves as a sort of middle ground position between CTO and interim executive. When looking for a CTO for hire, it's important to assess your actual needs to determine how involved your CTO should be.
The difference between a fractional CTO and CTO as a service is slight but crucial. A CTO as a service provider is usually contracted for a certain period, whereas a fractional CTO, while not typically a full-time employee, works on a hired basis. Fractional CTOs work part-time and, like CTO as a service, are usually much more affordable than full-time CTOs. Both of these are great options for startups that don't have the means to invest in a full-time, traditional CTO position.
CTO position
CTO as a service
Fractional CTO
Wondering if there is a better way?
Golden Section offers its portfolio companies access to an augmented product development team as a part of its value add-services. If you'd like to apply for funding and learn more, please fill out the form below.
There are many types of CTO services available to startups, so even if you lack the funds to hire someone for a full-time position, you can still receive the tech support you need. If your needs are smaller in scope, you might consider hiring someone on a part-time basis. You might also look into CTO as a service, calling them up when you need them. Likewise, fractional CTOs can be a good choice for businesses that would like to have someone readily available, but that doesn't work around the clock.
CTO consulting services might also be prudent for businesses that don't exactly know what they're looking for. A consulting CTO can help your company make value-driven tech decisions, even if you're a startup that has yet to establish full-time CTO support. These services are great for companies that require short-term guidance. They can help oversee your tech strategies and implementations and offer suggestions on where to take things next. If you don't work with a fractional or full-time CTO, utilizing the services of a consulting CTO can be a great step forward.
How to Hire a CTO For a Startup
If you're thinking about how to hire a CTO for a startup, there are a few things you should consider.
First, you might want to consider consulting with a tech advisor that is familiar with your company's needs and can put you in touch with the right person—you may even find that your advisor can answer all of your questions and that you don't even need to hire someone for a full-time CTO position. If you determine that you do, in fact, require regular assistance, you should outline the CTO job description and clearly define what they will be doing.
Chief Technology Officer Qualifications
How to Hire a CTO for a Startup
Fractional CTO Rates
While it's important to ensure that candidates possess the education and skills to do the job, you should also try to find someone that understands your company values and culture and fits into your organization.
Your chief technology officer qualifications might vary slightly from someone else's, depending on your specific business needs, what type of role you need filling, and which responsibilities are already covered.
In short, if you would like to have someone on-hand at all times, hiring a full-time CTO is probably going to be your best bet. If you prefer to hire someone on a part-time basis that can assist with CTO duties, then a fractional CTO is likely the most ideal candidate for the job. Fractional CTO rates are often lower than full-time CTOs, so this can be a great option for those on a budget. Finally, you may consider working with a CTO as a service provider if you lack the funds to hire someone on either a full-time or part-time basis. CTO as a service is usually the best choice for startups that are still figuring things out.
Oftentimes the terms CTO and CIO are used interchangeably, but they are not the same thing.
First, what is a CTO? A CTO, or chief technology officer, is essentially a technical engineer, whereas a CIO (chief information officer) is a senior executive that utilizes digital information to oversee a company's IT processes. The key difference between a CTO and a CIO is that a CTO uses technology to help improve the products offered to customers, whereas a CIO looks inward, focusing on the internal processes that help bring products to market. When thinking about CTO vs. CIO, it can be helpful to think in terms of who they're directly serving.
It can also be good to understand the meaning of CTO vs. CEO. The role of a CTO is an executive-level position that deals with the engineering of new technology, while a CEO is the highest-ranking executive within a firm and oversees the entire organization. CTOs are more common at startups, as they're focused on creating new items, which is critical for businesses that are just getting started. By contrast, CIOs deal more heavily with IT as opposed to content creation, meaning that they are most often found within larger, more established companies with complex IT needs.
CTO vs. CIO
CTO role
startups
CTO advisory services exist to help businesses make informed CTO decisions.
They often provide IT auditing services and help companies develop technology roadmaps. If you're looking for a service to help you come up with solutions that are best aligned with your business goals, then hiring a CTO advisor may be the way to go. On the other hand, if you require immediate assistance to help create and implement new products, then you might consider the CTO as a service model.
CTO advisory services vary in cost. Some of the most common factors that influence cost are organization size, scalability, and the complexity of your tech needs. There isn't a one-size-fits-all solution when it comes to CTO, so you should determine your own needs and objectives and look for a service that's going to get you closer to where you want to be.
CTO as a Service
CTO Advisory
Here's what our partners are saying…
From our MVP in 2015 to demonstrated Product Market Fit to strategic support with our growth funding, the Golden Section team has been an indispensable partner and resource for System Surveyor.
Christopher Hugman
Founder & CEO, System Surveyor
Since QMSC's inception, Golden Section has provided valuable direction regarding strategic market alignment, branding, and most importantly intuitive guidance for our technology roadmap.
Marshall R. Williams
Founder, QMSC
As an entrepreneur, I need to have a partner who understands my vision, not just a digital order taker. Golden Section has exceeded my expectations, providing tools and people to help grow my business rapidly.
Charles Turner
Founder & CEO, KARE
If you're looking for a different way to build your B2B SaaS startup, please fill out the form below to apply for funding and a more balanced journey towards a meaningful exit.